COLORADO GUN SAFES – BROWNING, FORT KNOX, PRO SERIES AND WINCHESTER GUN SAFES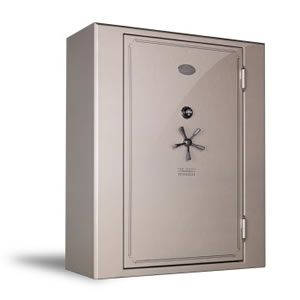 Our prices include curbside delivery along the Denver front range!
Colorado Gun Safes carries quality gun safes, vault doors and handgun storage. Visit our Denver area store in Arvada or north Colorado Springs location to compare a large selection of gun safes side by side. Delivery options are available including free curbside delivery in the greater Denver and Colorado Springs area.
The protection of your valuables, firearms and keepsakes from theft and fire is very important and you deserve a safe equal to the challenge. Selecting a gun safe or vault door is about peace of mind, and we believe factors such as thickness of steel, fire protection and manufacturer's warranty should all contribute in making a decision. You will find that Browning, Fort Knox, Pro Series and Winchester gun safes each offer unique benefits to meet your needs. Fort Knox safes are exclusively made in the US, and Premium Browning and Pro Series Gun Safes are all US Built.
Compare. We invite you to make an honest comparison of quality and value across the industry. You will see that the gun safes we carry are superior to the ones you typically find in the big box stores – more models, more sizes, and more steel. Rest assured. We price our gun safes at Minimum Advertised Price (MAP) when set by the manufacturers.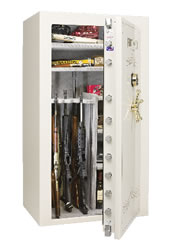 We deliver virtually all the safes that we sell, and utilize the best equipment available. Delivering gun safes is all about angles and inches – hence, the size of the safe and where in the home you want it must be agreeable. We can discuss placement alternatives with you based on your circumstances, and can provide options for you including no/low cost Curbside, Garage Placement and Set-up, Main Level, or Stairs.
Whether you need a gun safe, a home safe or vault door, Colorado Gun Safes will be here to help with selecting, delivering and installing the product that meets your needs.